Accredited TEFL / TESL / TESOL Certification Courses with Job Assistance and Tutor Support
Recognized by TESL Canada Since 2003
FAQ 1: How Do I Choose The Best TEFL / TESL / TESOL Certification Course?
The best TESOL / TEFL / TESL course will provide you with the most common methodologies and lesson planning formats to develop your capacity to adapt to different teaching materials and groups of learners. 
Knowing how to supplement the textbook with communicative activities and authentic material (Ei: songs, movies, news stories, podcasts, and other media) is a very important skill that you must have as an ESL teacher. Whether you are planning to teach English abroad or in an English immersion program at home, the textbook is often outdated and boring. In some countries, there isn't even a textbook to follow because students cannot afford one.
For this reason, it is recommended to take a TESOL / TEFL / TESL certification course with a strong focus on lesson planning and the Communicative Language Teaching method.
Most courses out there offer an introduction to TESOL / TEFL / TESL methodology. This means that they introduce the topic of lesson planning but they do not assess their trainees via lesson planning assignments that follow the international formats (Ei: PPP, TBL, ESA, etc). Some courses do not even require trainees to create a single lesson plan and they assess via reflection essays and multiple-choice tests only.
After completing your advanced TESOL course with OnTESOL, you will be able to create fun and effective lesson plans using your own authentic materials, integrate skills activities, role-playing, simulations, drama, storytelling, debating techniques, presentations, and many more CLT strategies and techniques.
Our advanced TESOL courses also include a comprehensive grammar and phonology module that will test your knowledge and serve you as a reference throughout your teaching career.
Get Free Job Placement Assistance After Completing Any Of Our Online TESOL Courses!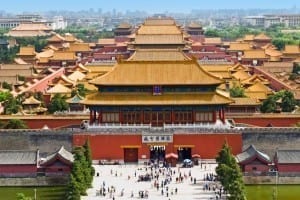 1,000+ TESOL jobs in China! Take a TESOL course with OnTESOL and get free job placement in China. We offer free recruitment services in China for English First, Montessori Beijing, and Aston English.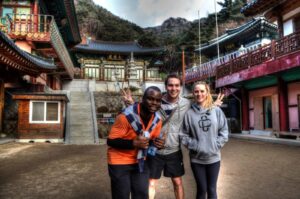 1000 TESOL jobs in South Korea! Free job assistance services in South Korea with the EPIK program and private hagwons. Take your TESOL / TEFL certification course with OnTESOL and apply for TESOL jobs in South Korea.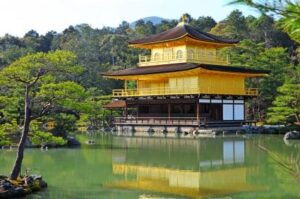 500 jobs in Japan! Teach English in Japan with Gaba! Over 40 locations! Apply to  teach English Conversation One-to-One with the leading institute in Japan after completing your online TESOL / TEFL certification course!
Which TESOL Course is Right for Me?
Choose your TESOL / TEFL Course
Jobs

Earning Potential

Lesson Planning Skills

Teaching Methods

Lesson Plan Formats

Teaching Skills

Practicum

Accreditation
CAN $995
(Approx. US $789, EUR675, GBP545)
Accepted for Professional TESOL / TEFL Jobs Abroad.
Accepted in native-English speaking countries (Canada, USA, UK, Australia, New Zealand).
Recommended for School Directors and Curriculum Development Positions.

$75,000+/year

Advanced Lesson Planning Skills: Grammar, Vocabulary, Speaking, Writing, reading, and Listening Lessons

Communicative Approach, Task-based Learning, Integrated Skills

PPP, TBL, ESA and TTT Lesson Plan Formats

Teaching with Authentic Material
Classroom Management
Testing and Evaluation Methods
Develop Curriculum Without Textbook

Optional 50-hour Practicum

TESL Canada Professional Standard 2 and ACTDEC UK Level 5
CAN $650
(Approx. US $469, EUR429, GBP315)
Accepted for Professional TESOL / TEFL Jobs Abroad.
Accepted in native-English speaking countries (Canada, USA, UK, Australia, New Zealand).

$40,000-$60,000/year

Advanced Lesson Planning Skills: Grammar, Vocabulary, Speaking, Writing, reading, and Listening Lessons

Communicative Approach

PPP Lesson Plan Format

Teaching with Authentic Material
Classroom Management
Testing and Evaluation Methods

Optional 20-hour Practicum

TESL Canada Professional Standard 1 and ACTDEC UK Level 3