Teach English in Thailand – Live and Work in Paradise!
Teaching English in Thailand is perfect for those who like nature and adventure. Thailand has some of the most beautiful beaches in the world, which you will have plenty of time to visit over and over again since the average TESOL job is only 29 hours per week. Teach English in the city or in a friendly Thai village! Apply for TESOL jobs in private or public schools. No teaching experience is required. Get your TESOL certification online with OnTESOL. Your dream job is waiting for you!
Teach English in Bangkok, Thailand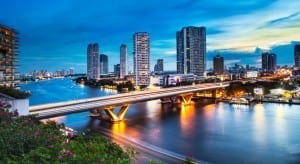 As the capital, Bangkok is where you will find the most TESOL jobs. There are many language institutes operated by Thai and international chains. There are also many jobs in family-owned schools and in the public school system. Teaching experience is not required, but experienced teachers can teach business English lessons and earn a much higher income.
Teach English in Chiang Mai, Thailand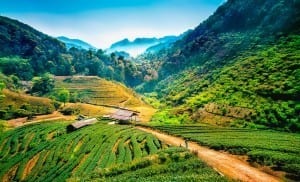 Those who want to experience Thai culture go to teach English in Chiang Mai. Located in northern Thailand, Chiang Mai attracts millions of tourists who come to see Thailand's beautiful temples and enjoy traditional festivals. The number of jobs in the private and public sector is similar to Bangkok, but schools in Chiang Mai pay slightly less.
TESOL Tourism – Loi Krathong Lantern Festival – Chiang Mai
Teach English in Chiang Rai, Thailand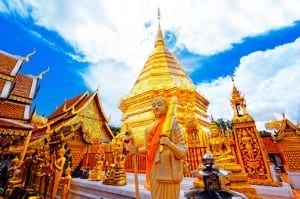 Chiang Rai is a small city near the northern border of Laos and Myanmar. It was founded in 1262 and has played an important role in the history of Buddhism. People interested in teaching English in Chiang Rai should apply for public school jobs only as there are very few private academies. Wages are the lowest in Thailand, but the cost of living is also very low.
Teach English in Phuket, Thailand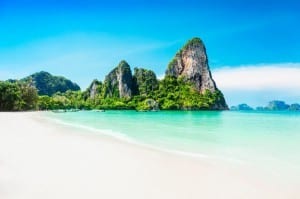 Phuket is the place that resonates in everyone's mind when they think of teaching English in Thailand. Phuket's white sandy beaches and clear blue waters attract tourists from all over the world. Phuket is also known for its relaxed attitude and delicious food. Go surfing, trekking, dolphin watching, or read a book under a tree. New teachers should apply for TESOL jobs in public schools, while experienced teachers can pursue highly paid jobs in some of the few private language schools that operate in Phuket.
TESOL Tourism – Phuket in 4 Days