TESOL Jobs with the Hong Kong Education Bureau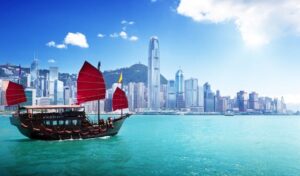 Every year, more than 700 teachers choose Headstart to place them in primary, secondary, and university programs offered by the Hong Kong Education Bureau. The Headstart Group currently serves more than 250 public schools and universities in Hong Kong.
The job placement service is completely free of charge and includes assistance with the work visa issued by the Hong Kong Education Bureau.
Earn a Top Salary as a Native English Teacher in Hong Kong
If the main reason you want to teach English abroad is to earn a great salary and save money, the Hong Kong Education Bureau offers the highest salary in the world for Native English Teachers.
Headstarts hires NETs for categories 1-7, so the salary ranges between HK$26,700 and 54,230 per month (Approximately CA$4,400 and $8,500/month; US$3,500 and $7,000/per month).
For category 7 (The lowest category), candidates must meet the minimum requirements:
Native English Speaker or IELTS score 7+.
University Degree: 4-year Bachelor degree in any area.
Candidates who have a Master of Education or related field, teaching experience, and 270 hours of TESOL training will be placed in categories 1-6.